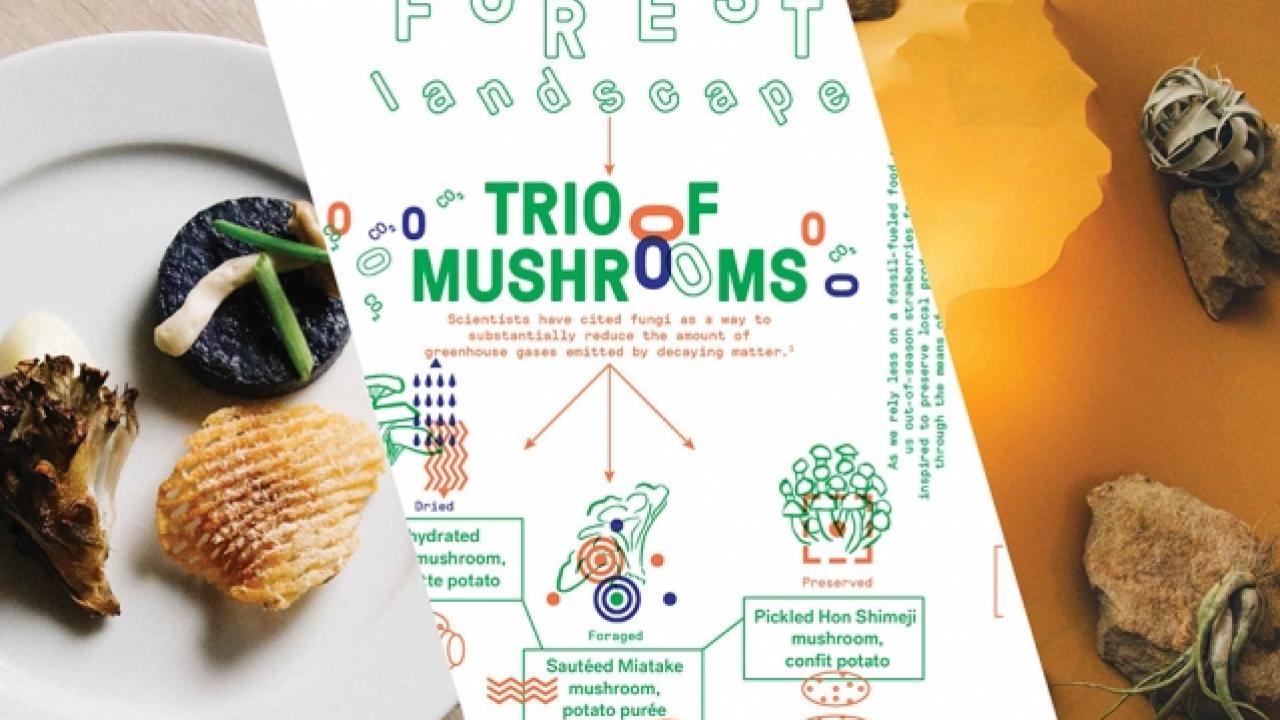 What will we eat in the year 2050?
Climate Changed Symposium combines art and science to envision the global food system under climate change.
How might climate change alter the global food system by the year 2050? Will diets change to reflect a revamped agriculture designed to adapt to a warming world? MIT Joint Program Principal Research Scientist Erwan Monier and New York University artist Allie Wist grappled with these questions as they developed a dinner menu for the MIT Climate Changed Symposium, a two-day gathering of experts in the sciences, humanities and design focused on the role and impact of models in a changed climate. 
[...] 
"Our menu selections were designed to reflect the idea that the impact of climate change on various landscapes will vary widely based on the level of climate action that will take place between now and the year 2050," said Monier.
Prior to the dinner, Monier and Wist delivered a brief presentation on the complexity of modeling the global food system and the visualization of future food landscapes. 
[...] 
Monier also appears in the Climate Changed Exhibition, a work curated by Jessica Varner, Irmak Turan, and Irina Chernyakova, and produced by artist Rainar Aasrand and designers from Omnivore. The exhibition is a continuous-loop multimedia exploration of how computational models and design practices have enabled people to represent, understand, assess, communicate, and act upon climate change. On view April 6-May 19 in the Keller Gallery (Room 7-408), it shows how the feedback process between climate models and design has evolved since the development of the first general circulation model in the 1960s.
Source: MIT News
Category