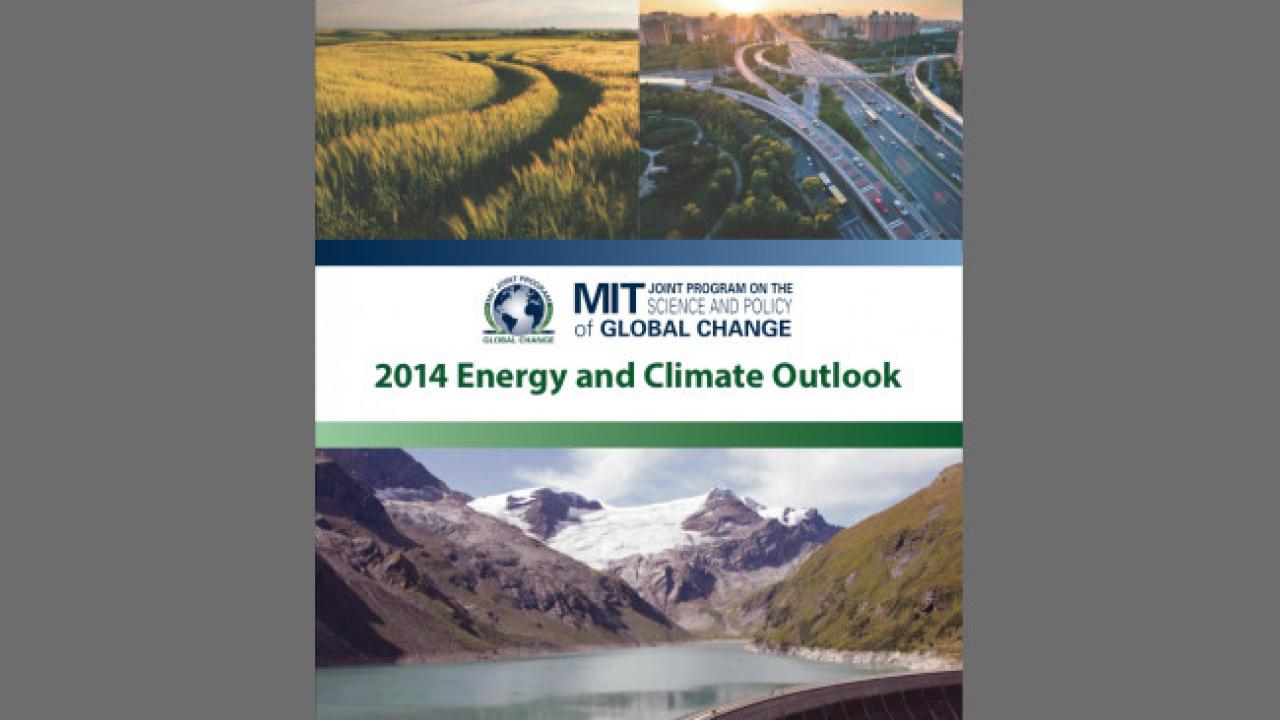 Unless we change direction, the world will warm 3-5 degrees Celsius
"2014 Climate and Energy Outlook" finds the world will be warmer, thirstier, and still dependent on fossil fuels unless 2015 climate negotiations are more effective than expected.
Global temperature is likely to rise 3.3-5.6 degrees Celsius by the end of this century, unless international climate negotiations in Paris next year are more effective than expected, according to a report released Monday by the MIT Joint Program on the Science and Policy of Global Change. The predicted temperature increase surpasses the threshold identified by the United Nations as necessary to avoid the most serious impacts of climate change, altering precipitation patterns and heightening the pressures of population and economic growth.
[...]
The MIT team expects world energy use to double by 2050, largely due to increased energy use in developing countries, where booming industry and larger, wealthier populations will have more access to personal vehicles. Globally, clean energy sources will make some headway, but energy use will continue to be largely dominated by fossil fuels. As a result, global emissions are expected to double by the end of the century. To stay below the warming threshold, global emissions need to peak soon, if not immediately, the report concludes.
The outlook also examines a more ambitious climate agreement, based on expectations of what countries might pledge in the 2015 climate talks. The more ambitious pledges will further reduce greenhouse gas emissions, it finds, but even with these pledges the world will release enough greenhouse gases by 2040 to make it unlikely that warming will stop at 2 C. 
"There is some uncertainty associated with these estimates," says Erwan Monier, a research scientist at the Joint Program and a coauthor of the report. "The fact is that there is uncertainty about future emissions, and also in the climate's response to those emissions. Yet, it is clear that we are not meeting the 2 C target based on current efforts alone."
[...]
Source: MIT News
Category