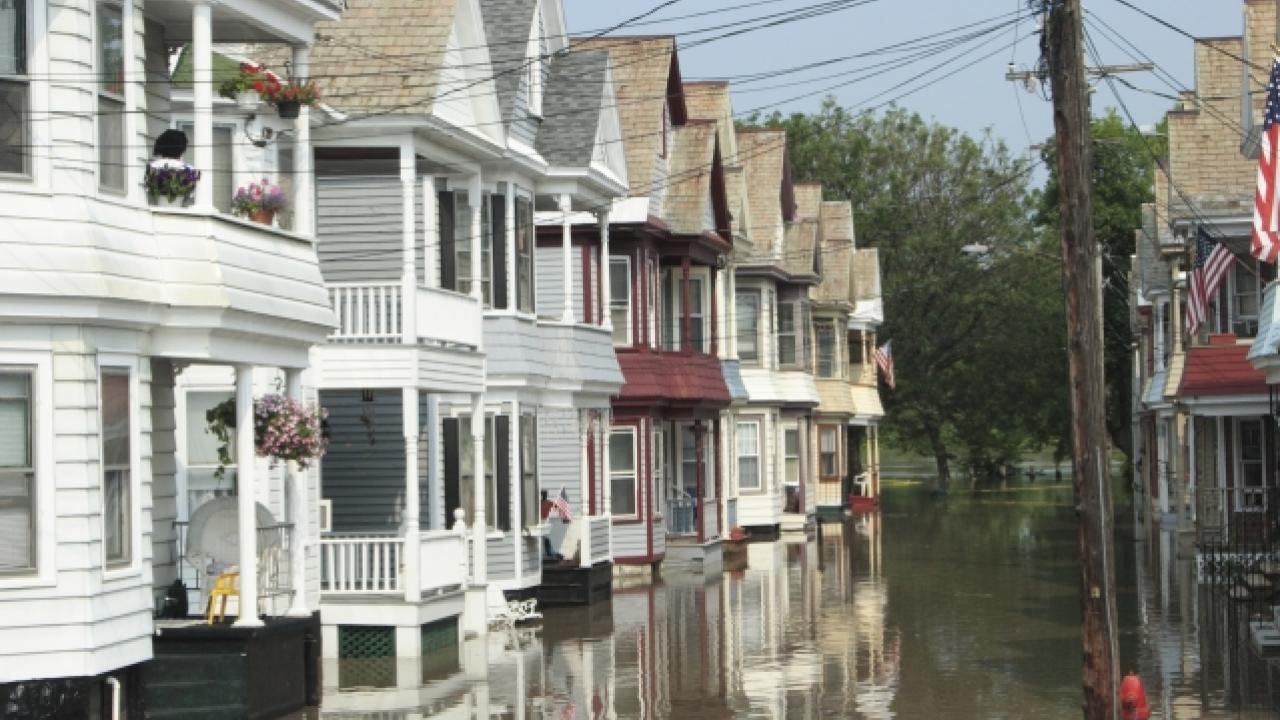 Pinpointing climate change uncertainty
How severely will climate change affect the United States? It depends on climate policy, says a new study from MIT researchers.
[...]
In a study published this week in Climatic Change, MIT researchers examine the factors that contribute to differing predictions of regional climate change. Often, climate change researchers must try to predict what climate polices will affect emissions in the future, leading to varying estimates of greenhouse gas emissions. The MIT team finds that these differing estimates are the single largest factor contributing to divergent predictions of the severity of climate change by the end of the century.
"It appears that by 2100 the largest source of uncertainty in projections of climate change is also the only source that we have control over — policies that limit emissions," says Erwan Monier, the lead author of the study and a research scientist at the MIT Joint Program on the Science and Policy of Global Change. "Not knowing the details of a future emissions policy, including the timing or magnitude of reductions, makes it difficult to estimate future emissions — especially in certain regions."
After creating a framework for estimating the range of possible temperature and precipitation changes across different regions of the United States, the researchers found that some regions were particularly susceptible to wide-ranging predictions. For example, temperature increases in the Pacific Northwest and New England could range from 1 degree Celcius to 10 C. When climate policy to control greenhouse gas emissions was in place, no region experienced more than 3.5 C warming.
"Our results reflect the need to seriously consider implementing global policy aimed at stabilizing greenhouse gas concentrations in the atmosphere," Monier says.
In addition to climate policy, other factors affect predictions, including how strongly the climate responds to changes in greenhouse gas concentrations, differences between climate models, and the chaotic nature of the climate system. The study considers how each of these four factors contributes to the uncertainty in predictions of regional climate change in the United States.
"Regional forecasts are subject to a high level of uncertainty," Monier says. "We hope that better understanding this uncertainty will lead to more consistent regional predictions."
The research is part of an Environmental Protection Agency's Climate Change Impacts and Risk Analysis (CIRA) Project, which studies the impacts of climate change in the United States. As part of the project, Monier and colleagues used the same framework to predict possible changes in extreme weather, such as heat waves, cold snaps, and severe storms. Their results, supported in part by the National Science Foundation Macrosystem Biology Project and published in February in Climatic Change, show that the nation can expect more extremely hot days and heavier precipitation.
[...]
Source: MIT News
Category