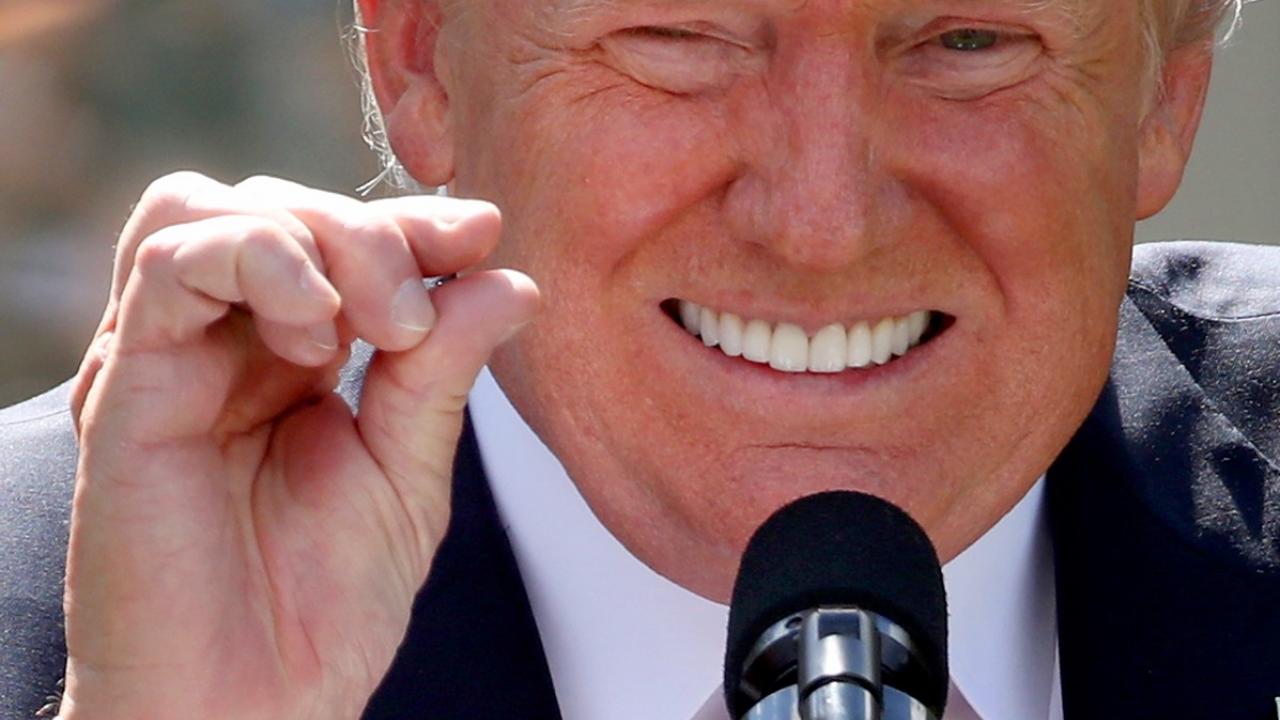 MIT Researchers Say Trump Misunderstood the Research He Used to Justify His Paris Agreement Exit
Researchers from the Massachusetts Institute of Technology (MIT) have said that President Donald Trump misunderstood their research on climate change when he used it to justify his decision to withdraw the United States from the landmark Paris climate agreement.
During a press conference in the White House Rose Garden Thursday, Trump cited research that suggested the emissions cuts agreed to under the deal would not reduce global temperatures fast enough to have a significant impact. "It is estimated it would only produce a two-tenths of one degree … Celsius reduction in global temperature by the year 2100," he said, adding: "Tiny, tiny amount."
Although Trump did not name the source of the research, Reuters reported that he was referring to a study conducted by MIT in April 2016, titled 'How much of a difference will the Paris Agreement make?'. The research showed that if countries abided by their pledges in the deal, global warming would slow by between 0.6 degree and 1.1 degrees Celsius by 2100, Reuters reported.
In the paper, Joint Program Principal Research Scientist Erwan Monier described the Paris agreement as "certainly a step in the right direction" but "only" a step. "It puts us on the right path to keep warming under 3 C, but even under the same level of commitment of the Paris agreement after 2030, our study indicates a 95 percent probability that the world will warm by more than 2 C by 2100," he added.
[...]
Source: Time
Also covered by: MIT Technology Review, "Trump Misused MIT Research in Reasons for Ditching Climate Deal"; Reuters, "Trump misunderstood MIT climate research, university officials say"; The Hill, "MIT officials: Trump misunderstood our climate research"; Boston.com, "MIT scientists say Trump misused their climate change research to defend leaving Paris accord"
Category