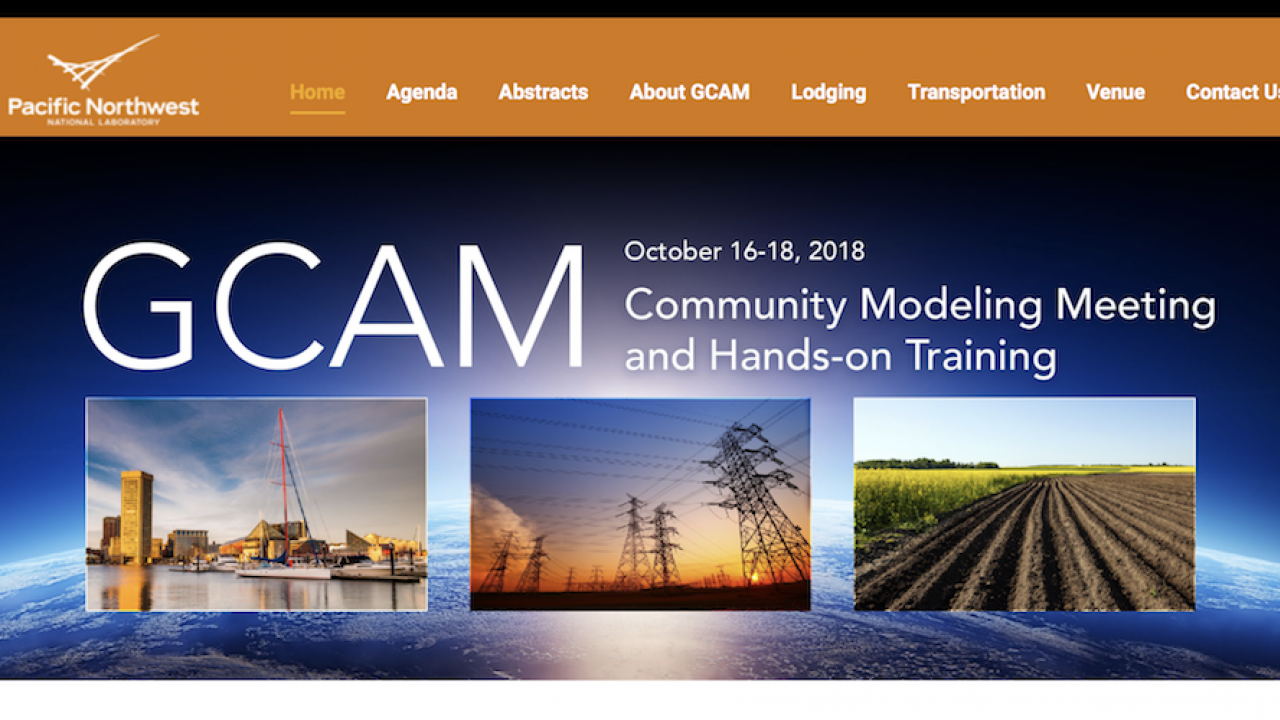 Location
Joint Global Change Research Institute, College Park, MD
The GCAM Community Modeling Meeting provides a forum for the Global Change Assessment Model (GCAM) Community to hear about current and future applications of GCAM and the opportunity to exchange ideas for future work and collaboration.
Presentations will highlight analyses at the interface of human, energy, and environmental systems. Interactive discussions and focused breakout groups are planned to provide a platform for open discussion regarding the future of GCAM related research projects. For those new to GCAM, as well as current users, this workshop continues to serve as an excellent in-depth opportunity to learn about the model.
At this year's GCAM Modeling Meeting, we will be holding a formal poster session. 

On October 16, the workshop will begin with discussions on current research activities and future developments across the GCAM community. This will be followed on the morning of October 17 by an technical overview of the GCAM model component "ecosystem" (e.g. Hector, GCAMdata, Demeter, rgcam, etc.), with a particular focus on developments over the last year including newly released tools. That afternoon will feature parallel breakout sessions and a GCAM tutorial overview for those new to the model. The meeting concludes with hands-on training and assistance on October 18.
For more information: GCAM Community Modeling Meeting website